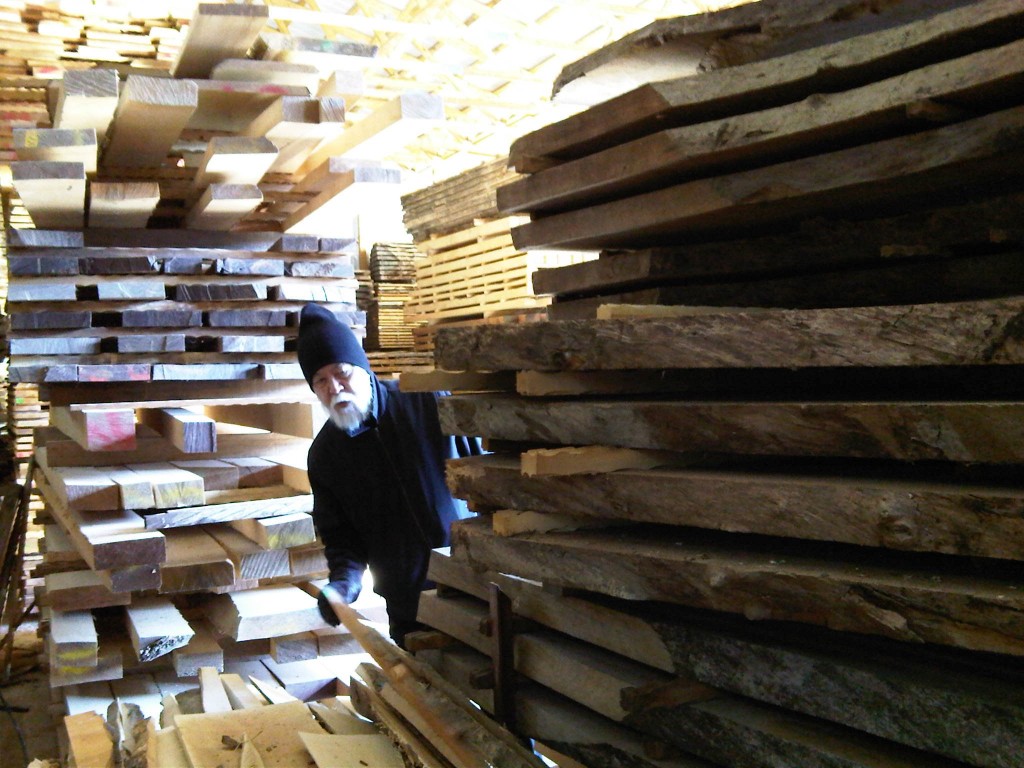 Local woods such as Maple, Walnut, Ash, Cherry and a variety of unusual woods such as Zelkova, White Elm, and Chestnut just to name a few when dry and ready to use being selected.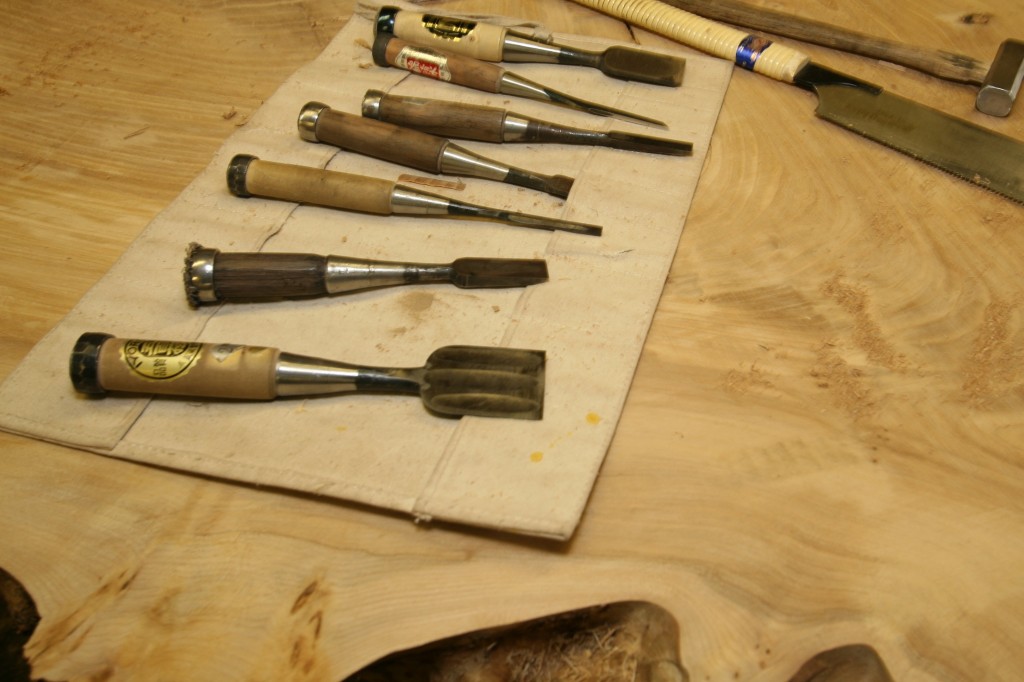 Japanese Chisels and Japanese Pull Saw used to make butterfly joints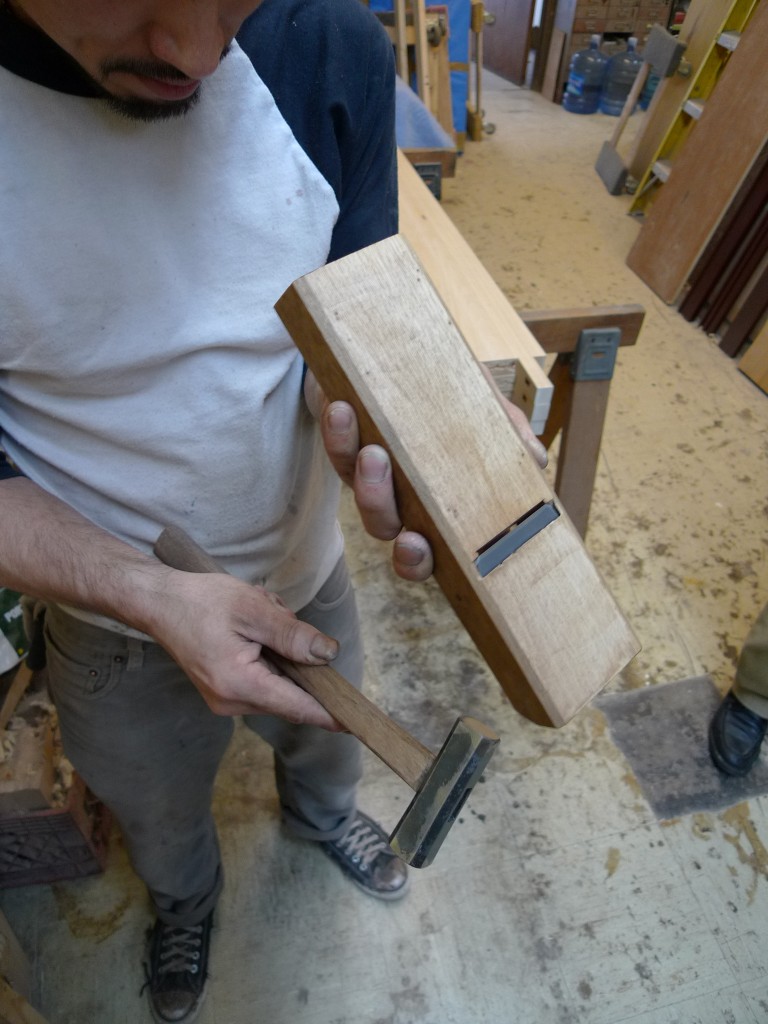 Japanese Hammer adjusts Japanese Hand Plane to shave and level slabs of wood accurately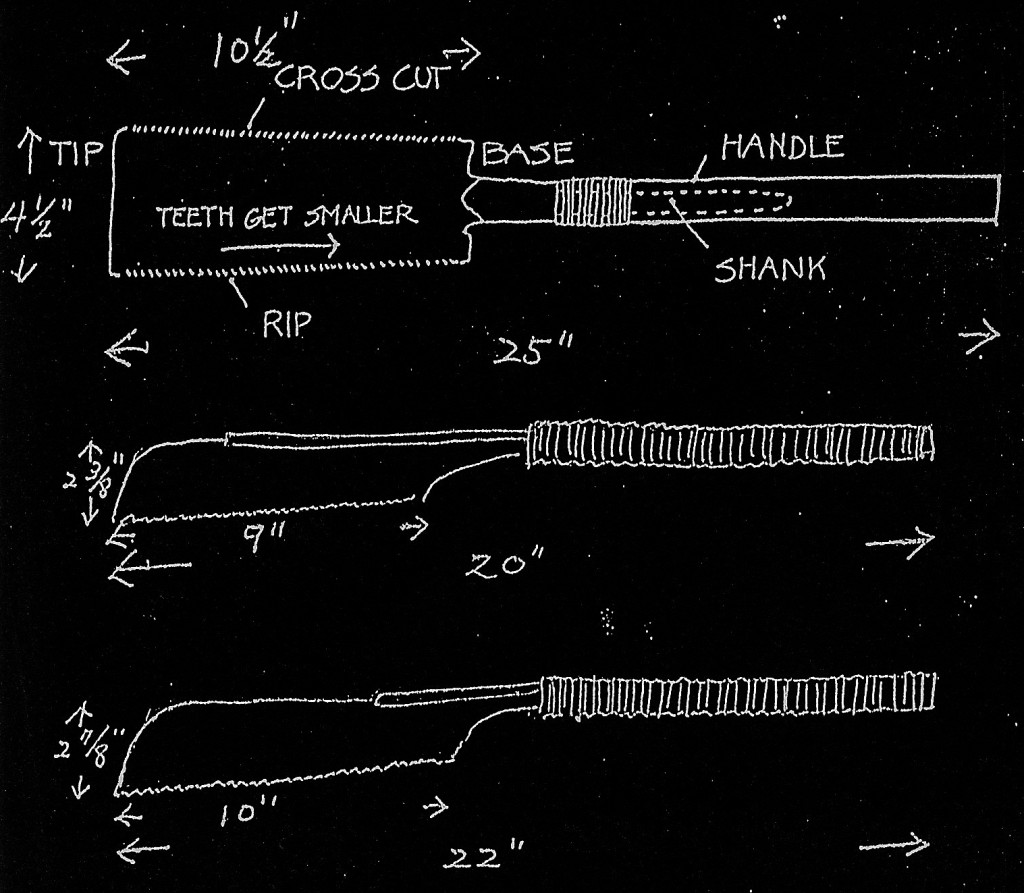 Examples of Japanese Pull Saw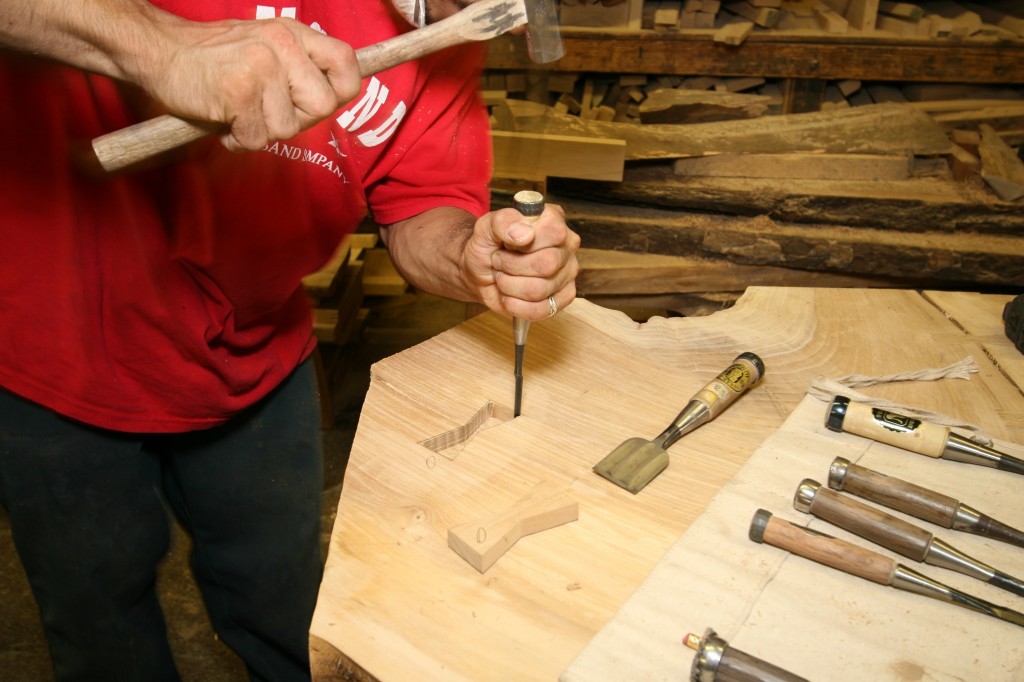 Chiseling butterfly joint in white elm wood.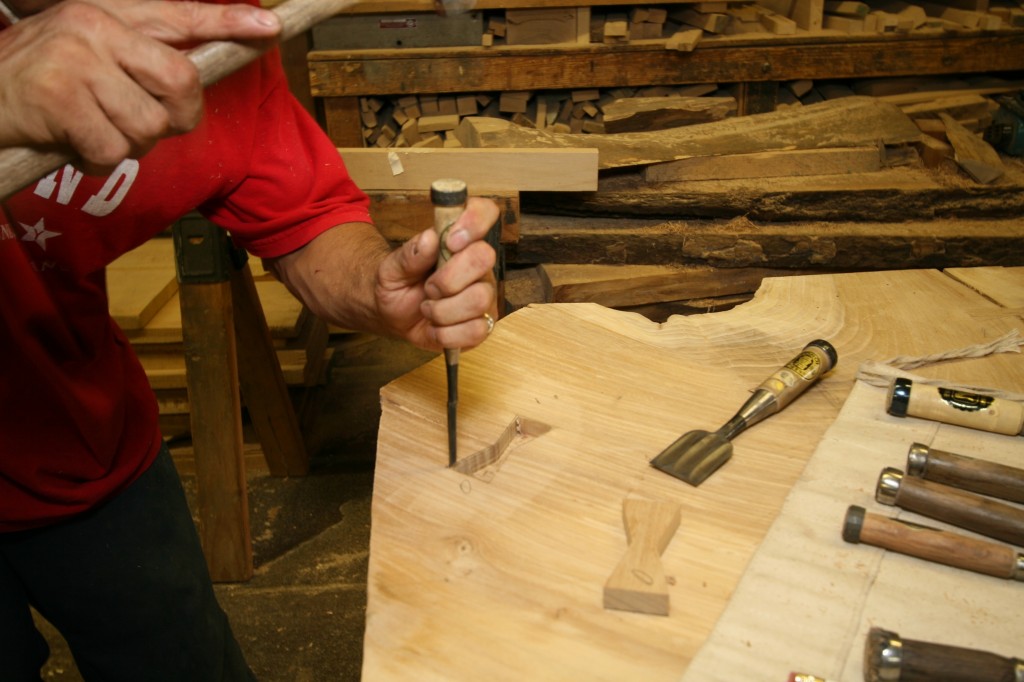 Tapering butterfly joint.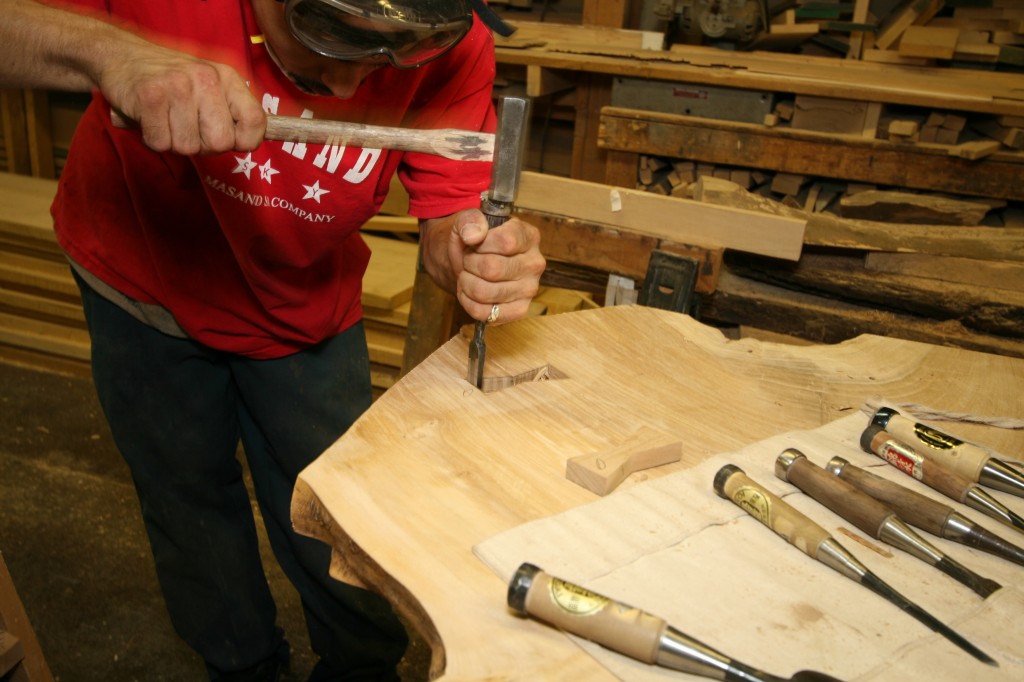 Maintaining tools makes for precision.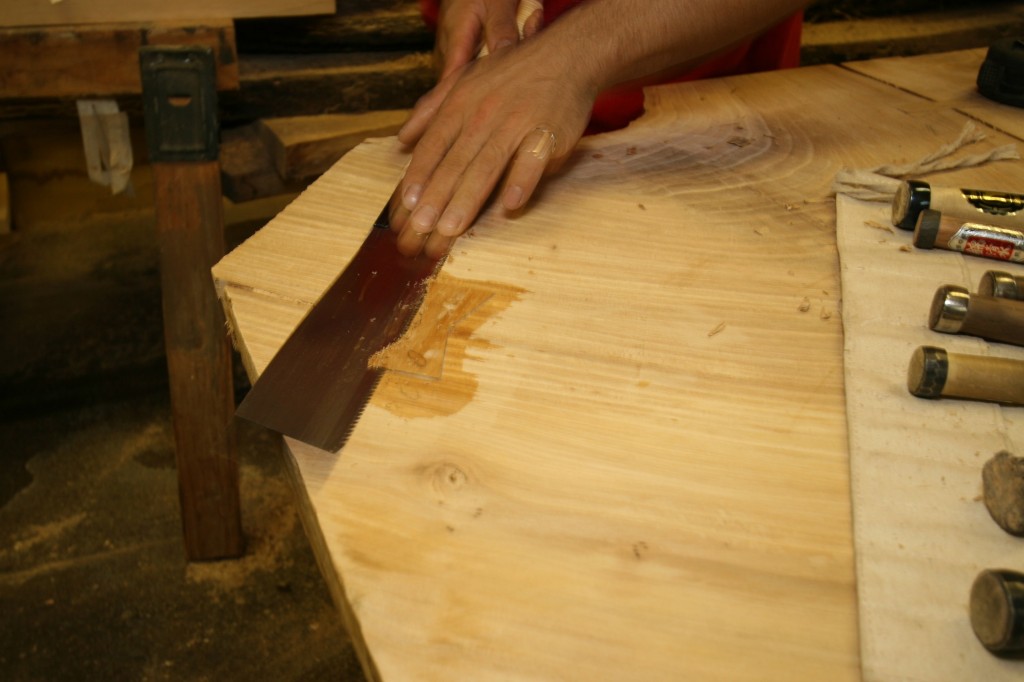 Joints are for holding not for showing.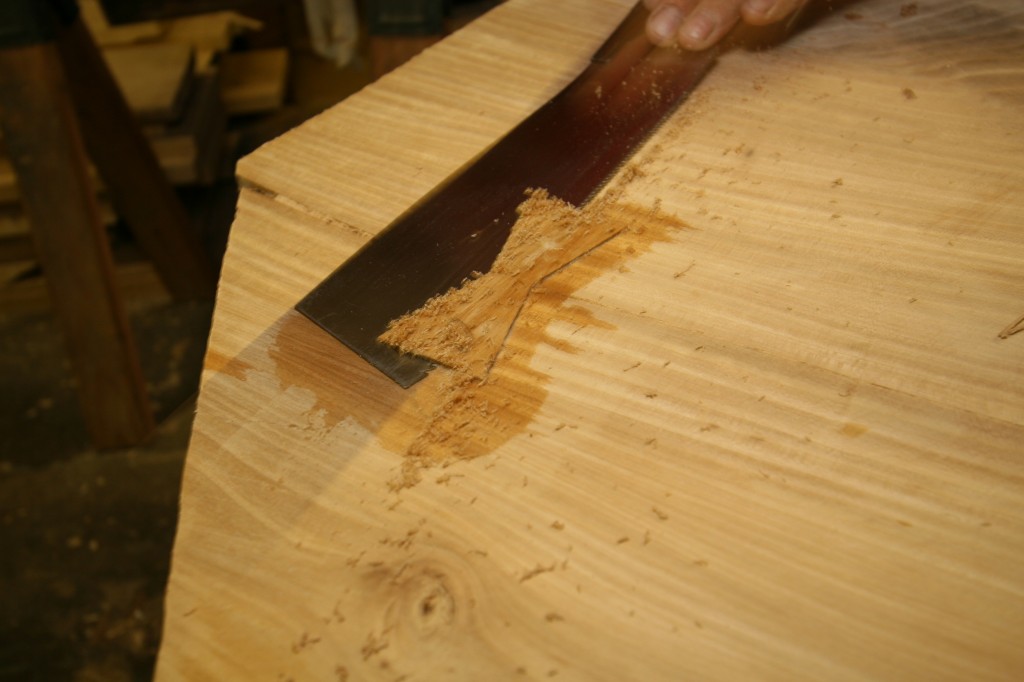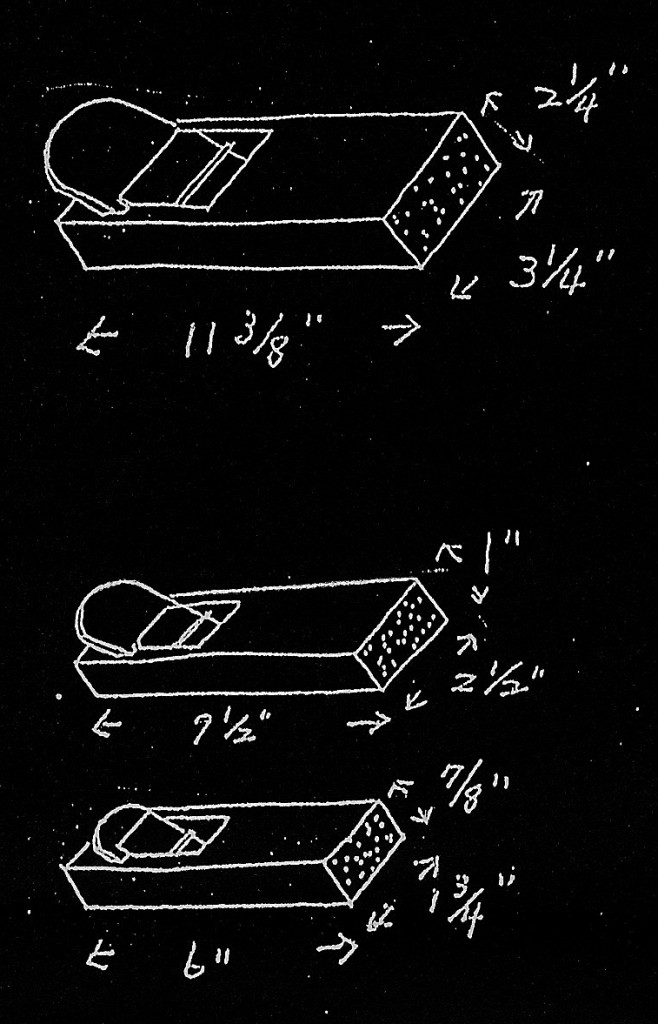 Examples of Japanese Hand Plane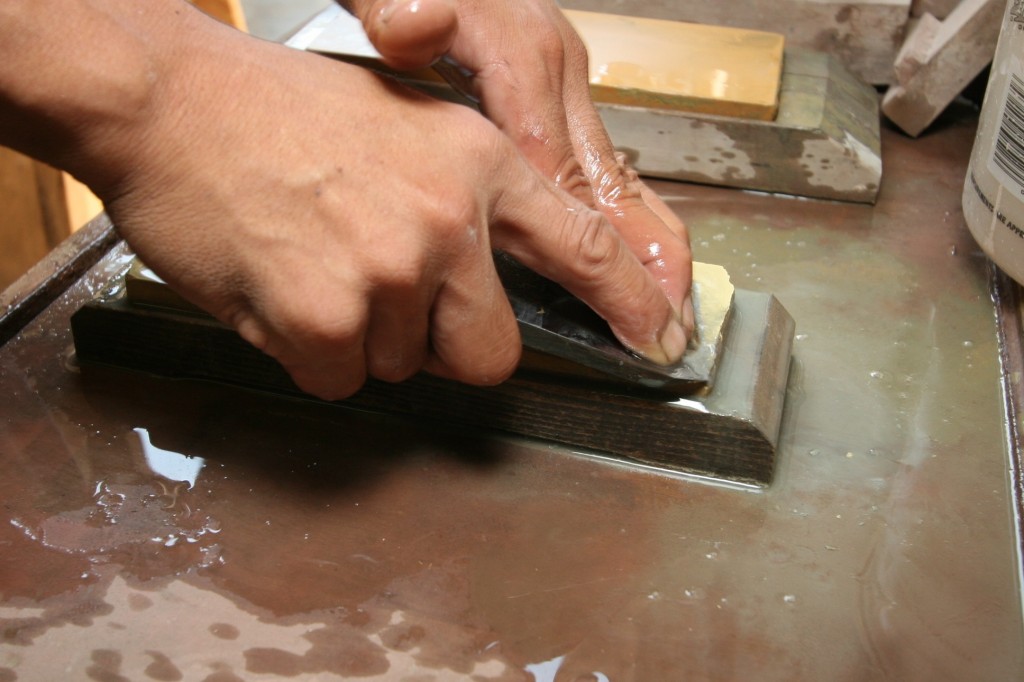 Japanese Hand Plane Blade sharpened daily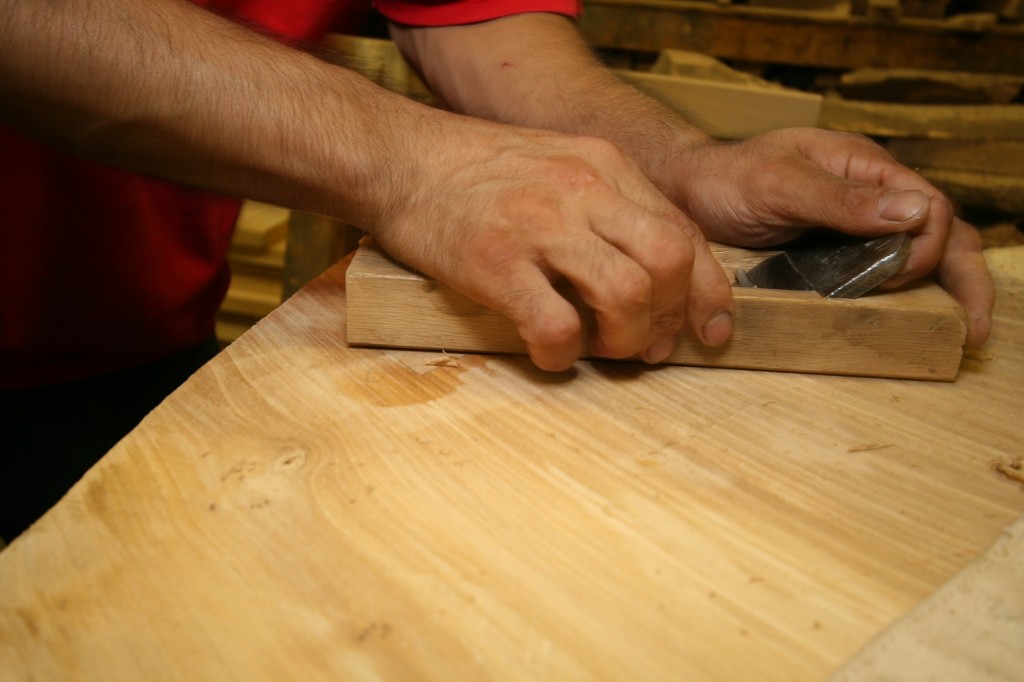 Planing slab with butterfly joint.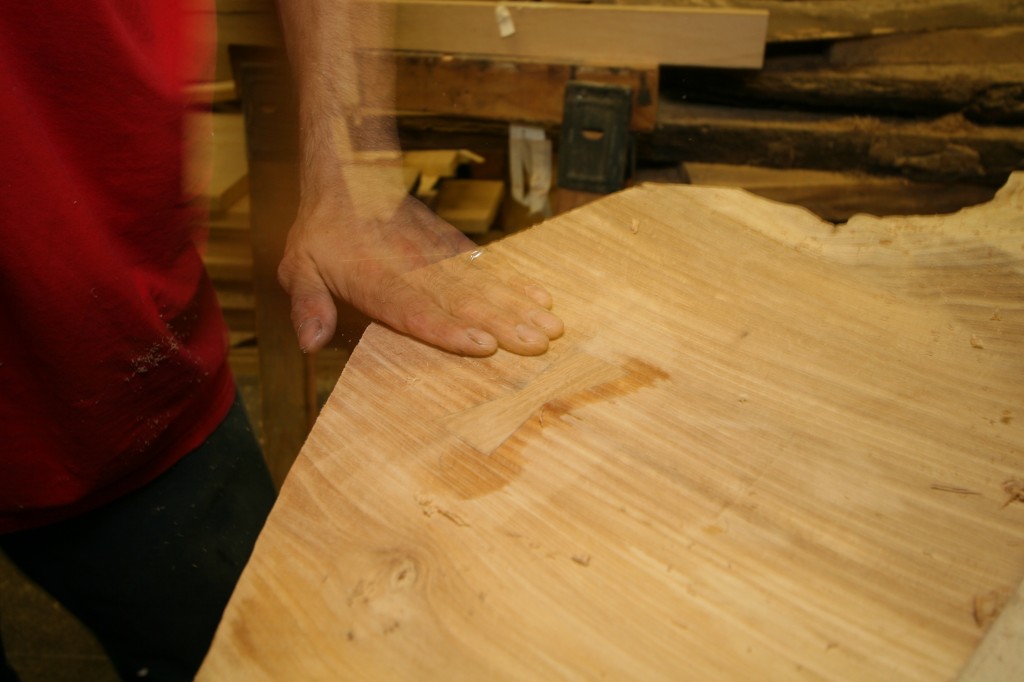 Completed White Elm table with clear finish.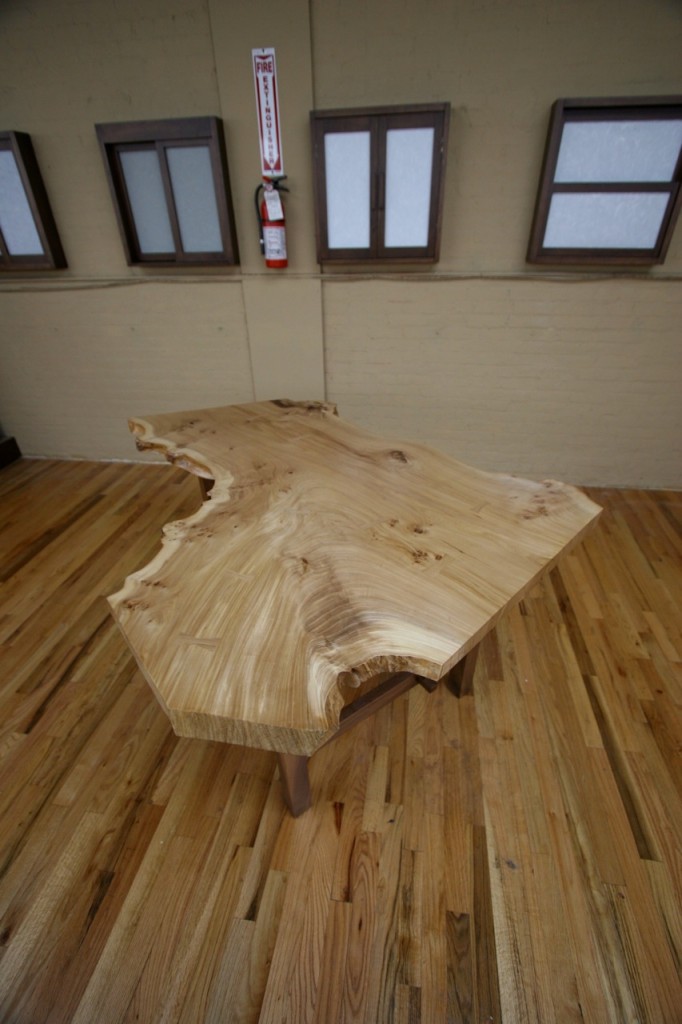 Completed White Elm table finished with walnut base.